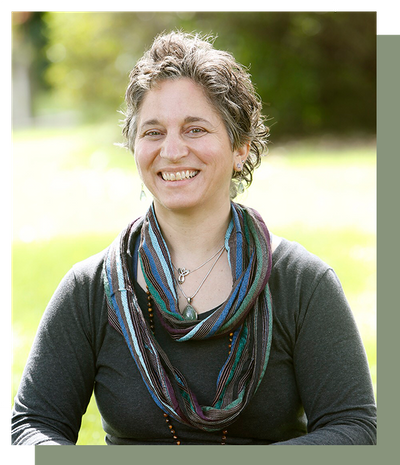 Dr. Dawn Graziano DACM, L.Ac., Dipl.O.M.
Dr. Graziano holds a Bachelor of Science in Advanced Technical Studies from Southern Illinois University, a Master of Science in East Asian Medicine and Doctorate of Acupuncture and Chinese Medicine from Pacific College of Health and Science.
Her 4-year Master's program emphasized several styles of acupuncture, Chinese herbal medicine, and clinical recognition to biomedicine. She has completed over 2000 clinical hours of training and more than 3500 hours of classroom study. Her subsequent Doctoral program focused on studying evidence-based medicine with an emphasis on leadership and training in integrative medicine. On top of her core studies, she also continues to study and refine her skills through continuing education and individual cases to provide the utmost attention to all options. Dr. Graziano combines an evidenced-based approach to acupuncture and Chinese medicine with a focus on modern environmental influences.
Dr. Graziano is an authority in the field of acupuncture, especially when it comes to chronic and seemingly hopeless cases. With 14 years of clinical experience, specialized training in geriatrics and chronic conditions, and over 115,000 patient treatment cases studied between her group of specialists that she works with, Dr. Graziano brings a missing link of healthcare to the Niles area. Her focus has been on treating neuropathies, chronic pain, failed surgeries, and autoimmune conditions. It "sparks great joy" to be able to help people live life to their fullest and without debilitating, chronic pain.
Dr. Graziano has proven success with:
Back Pain
Spinal Stenosis
Bulging Discs
Arthritis Joint Pain Conditions
Failed Back Surgery
Sciatica / Leg Weakness especially in elderly
Chronic Knee Pain
Neuropathic Pain
Peripheral Neuropathy Numbness/Tingling/Burning, Post-Chemo symptoms in hands & feet
RSD
CRPS
Fibromyalgia
MS
Shingles
Gout
Parkinson's Pain
Bell's Palsy
Difficulty Walking (walker, cane, foot drop)
Vision Disorders / Vision Improvement (macular degeneration, retinitis pigmentosa, dry eye)
*It is important to understand that everyone will have an East Asian pattern diagnosis that is individualized and not based on an allopathic diagnosis. An understanding of both is recognized for effective communication.